If you want to keep the weight low when cycling with a backpack, but still want to wear a certified protector backpack, then you should definitely take a look at this year's new deuter model, the Flyt. Deuter's Attack may already be considered a classic, but I have often considered it too heavy for short tours. The Flyt has been reduced to what's essential and with weight saving in mind. With a pack volume of 14 litres and 1150g, it weighs about 300 grams less than the Attack 16.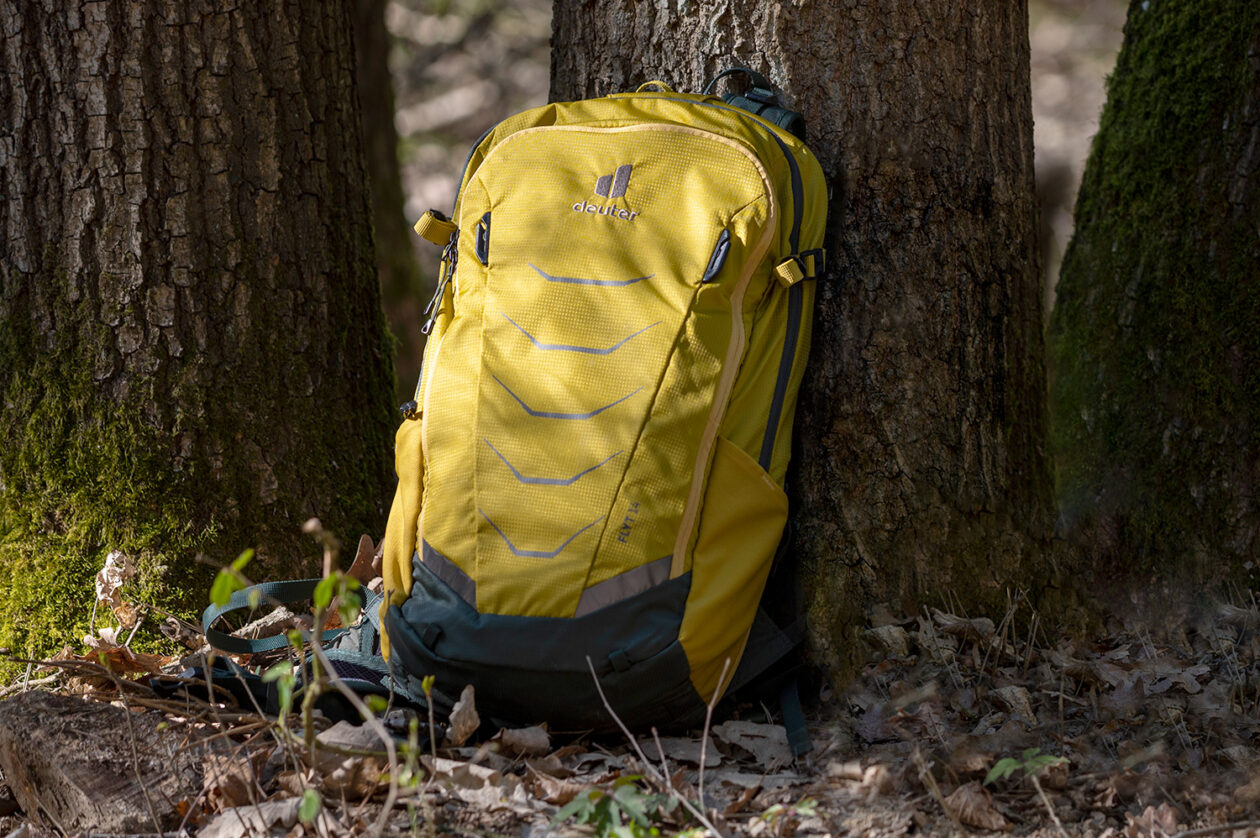 More protection
Compared to the Attack, the Flyt comes with a Lite-Shield protector from SAS-Tec, which is also much lighter than the Attack's SAS-Tec protector. The only downside of the Lite-Shield protector is that it has to be replaced after a fall. However, deuter offers a free crash replacement for the first two years. Cool!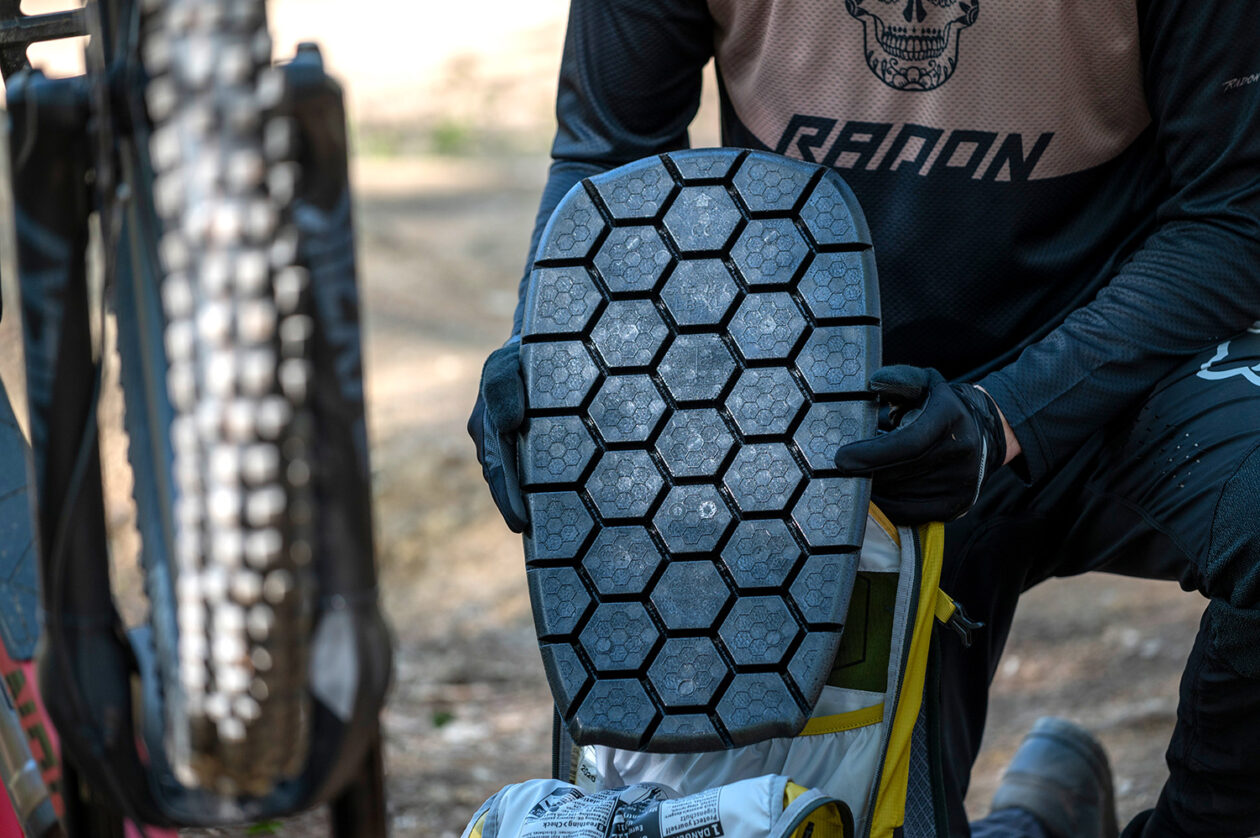 For the sake of the environment
The Flyt does not fall short on sustainability either, because this backpack is PFC-free! PFC is often used in the coating of a backpack to give it a certain amount of rain protection, but in this case an environmentally friendly DWR waterproofing has been used instead.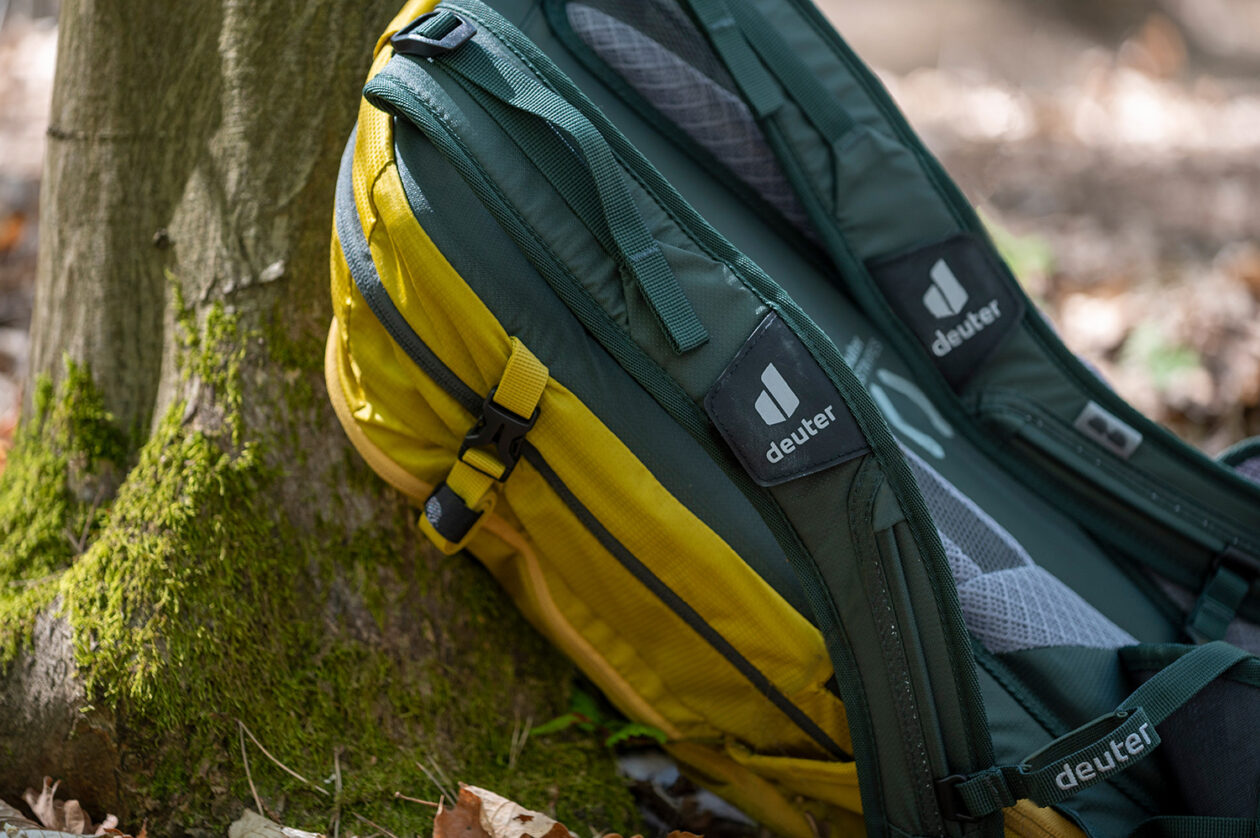 There's room enough
I could easily adjust the Flyt to my height of 1.86 m. The hip flaps provide a stable hold when riding and rest the weight nicely on my hips. The front compartment has enough space for tools and small spare parts. I always have a multitool, a spare tube, a derailleur hanger and such things when I go out for a ride. The spacious main compartment can hold a hydration bladder (up to 3 litres), a jacket, a first aid kit and a couple of knee or elbow protectors.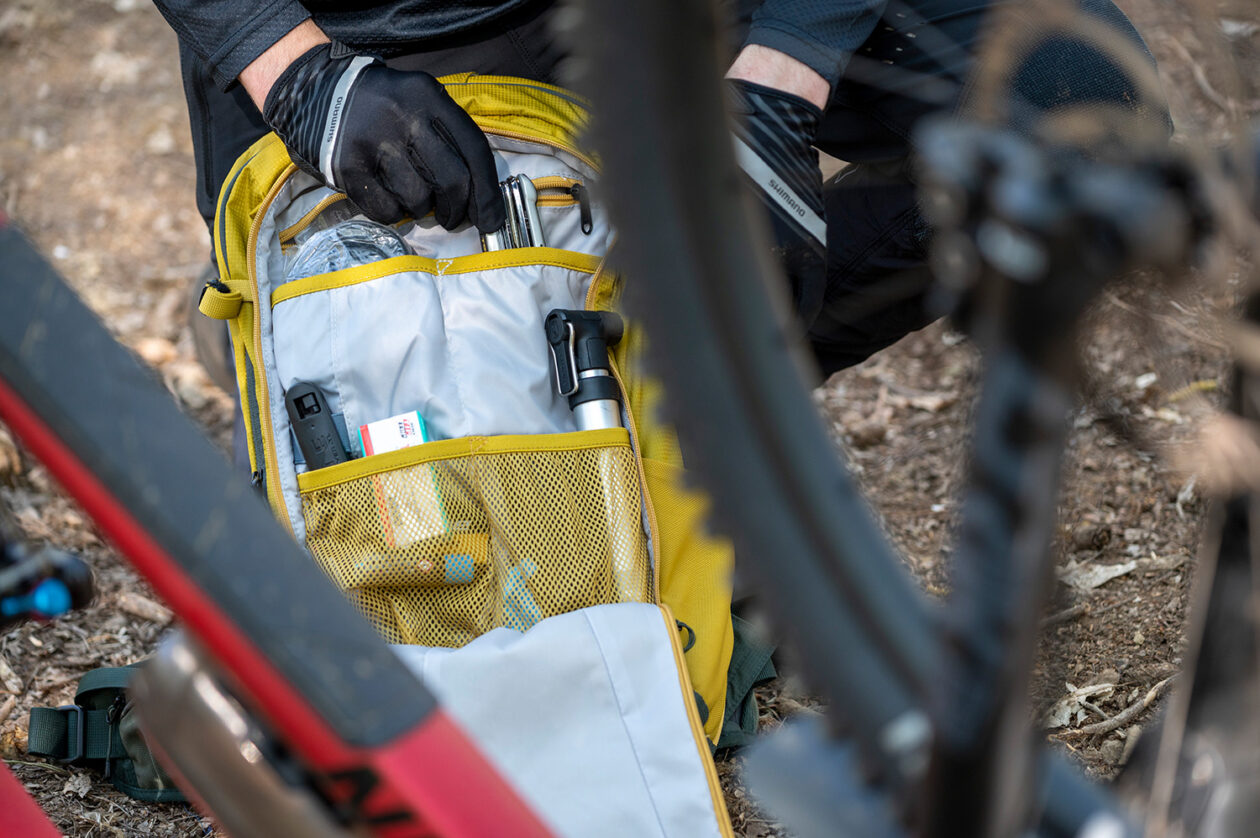 Of course, the integrated rain cover at the bottom is particularly good. I used it a lot in April and it doesn't just keep the Flyt dry, but also clean. After the tour, you can simply add the rain cover to the dirty laundry pile. The numerous small features are also very practical. There are two small pockets sewn to the hip flaps, where I keep my keys and a few snacks. With a trained hand, I can quickly and safely put away my smartphone on the right side. When I don't need my sports glasses, I can slide them into the holder on the shoulder strap. As for the helmet clips, I haven't needed them yet.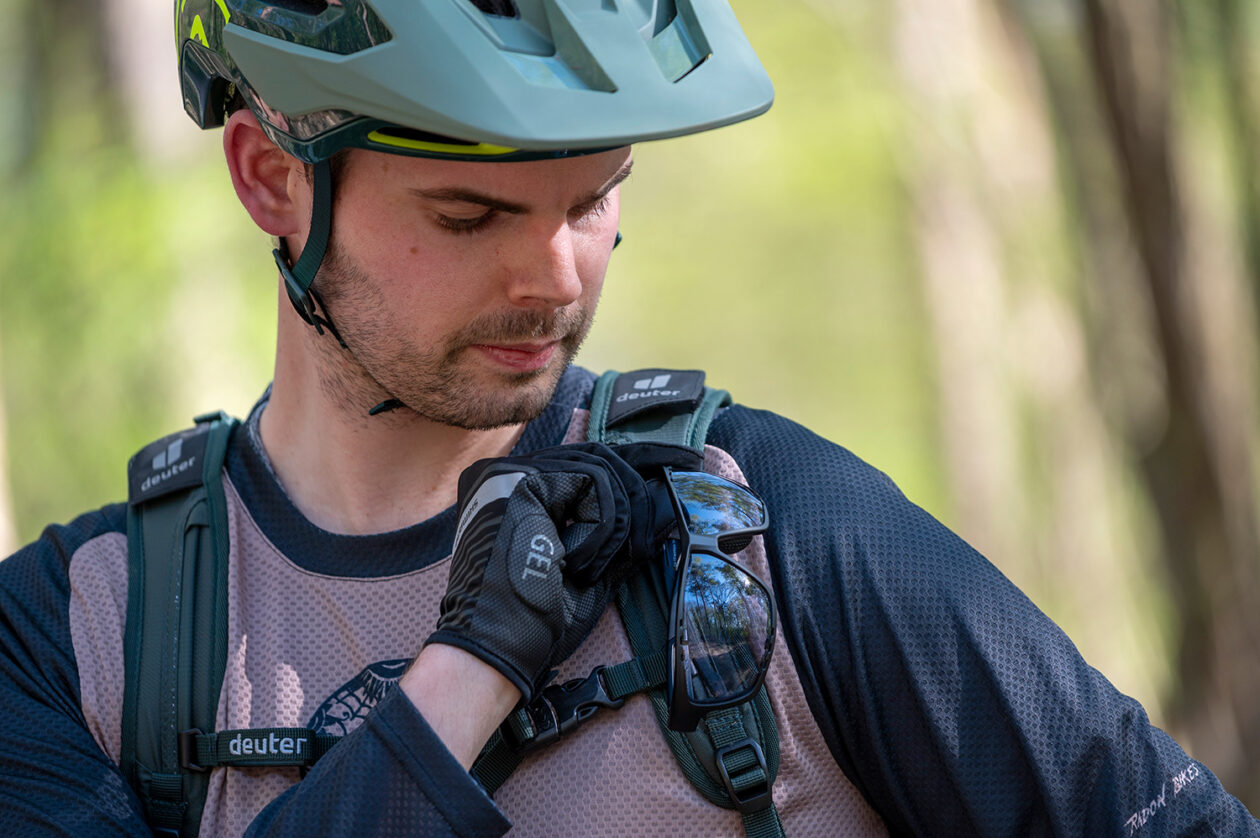 Kevin's verdict
The Flyt has a high-quality finish, well designed details, is comfortable to wear and definitely offers additional safety on the trail. After a test period of over 3 months, I can only say positive things! The RRP of €149.95 is very fair and can definitely compete with rival products. With the fresh design and the new logo, deuter has really also become more stylish in my opinion. 😉 And if the 14-litre pack volume isn't enough, you can opt for the Flyt 20 with 20-litre pack volume.