With all of my mountain bikes already equipped with SHIMANO components, I can finally follow suit with SHIMANO clothing starting from spring 2021. SHIMANO MTB shoes are already a big deal in our range, but now SHIMANO promises a versatile collection that is made in Europe by launching their very first MTB clothing collection. It features various short- and long-sleeved jerseys, jackets and shorts.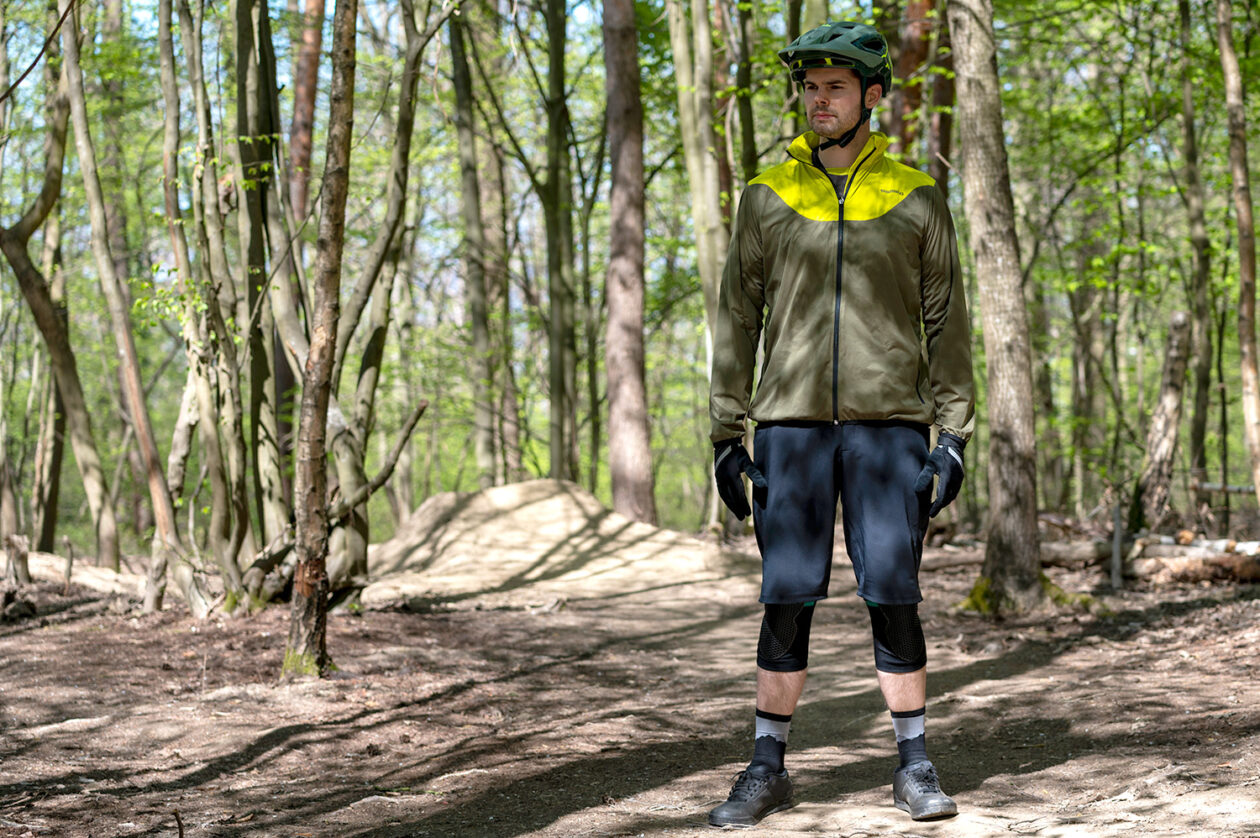 In case the weather doesn't play along
Just like the name says, the SHIMANO Nagano Variable MTB jacket is the perfect all-rounder for all weather conditions. The material is windproof, water-repellent and yet breathable. Lightweight and easy to stow away as it is, the jacket disappears into my backpack and waits for its turn. I used it often, especially in the changeable April weather. It has ventilation holes under the arms to prevent heat build-up and a pocket for snacks or other small items. When it rained, I was able to pull the hood, which can be hidden in the collar, over my helmet without any problems. Since I'm 1.86 m tall and usually wear size L, doing so with FOX Head, ION or CUBE, I opted for this size here, too.
For hot trail action
The SHIMANO Myoko jerseys are available with short or long sleeves and in various colours and designs. The jersey is made of light and breathable material, the cut is rather athletic and narrow. A special feature is the eyeglass cleaning cloth sewn into the lower inside, with which you can easily and quickly clean dirty lenses. The reflective logo on the back is also worth mentioning, as it offers additional safety in poor visibility. In my opinion, the jersey is very comfortable, and I really like the close-to-body cut for my trail and enduro outings.
In the saddle
The SHIMANO Fukui shorts are made of a lightweight and abrasion-resistant material. They have a sufficiently long cut so that knee protectors fit well underneath and do not interfere with pedalling. The great fit is combined with generous freedom of movement thanks to the elastane content. As with many MTB shorts, the width of the Fukui can be adjusted at the waistband. Two elastic Velcro straps are used to adapt the shorts perfectly to your waist. I wore the shorts in size L, but I had to pull the velcro straps tight.
Pedalling and walking
The SH-GR5 MTB shoes are SHIMANO's affordable entry model for the flat pedal shoe segment. They do not have a Michelin sole like their big brothers SH-GR7 and SH-GR9, but I found the grip on the pedal to be absolutely sufficient. The small loop with which you can fasten the laces is very functional. The upper shoe is made of robust and easily washable material, with additional reinforcements at the toes. I would say that the shoes run a little smaller. For my test, I wore size 45 shoes, whereas with other manufacturers I usually wear 44 (Five Ten 44 1/3 and Northwave 44). Off the bike, the shoes also do a good job because the sole is not overly stiff and you can walk well in them.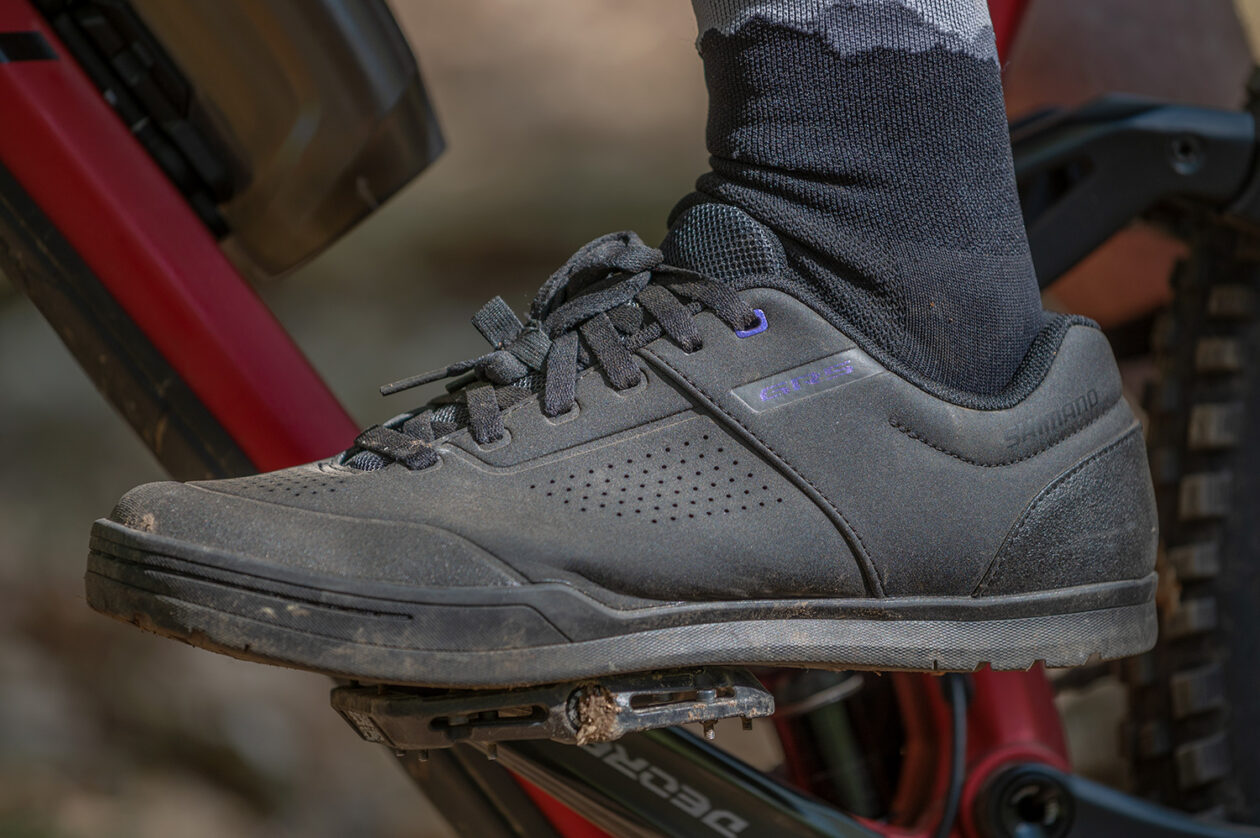 How do SHIMANO's MTB clothes perform?
In my opinion, SHIMANO's first MTB collection is very well-made. Design, functionality and price are right and convincing. I am curiously looking forward to further collections.